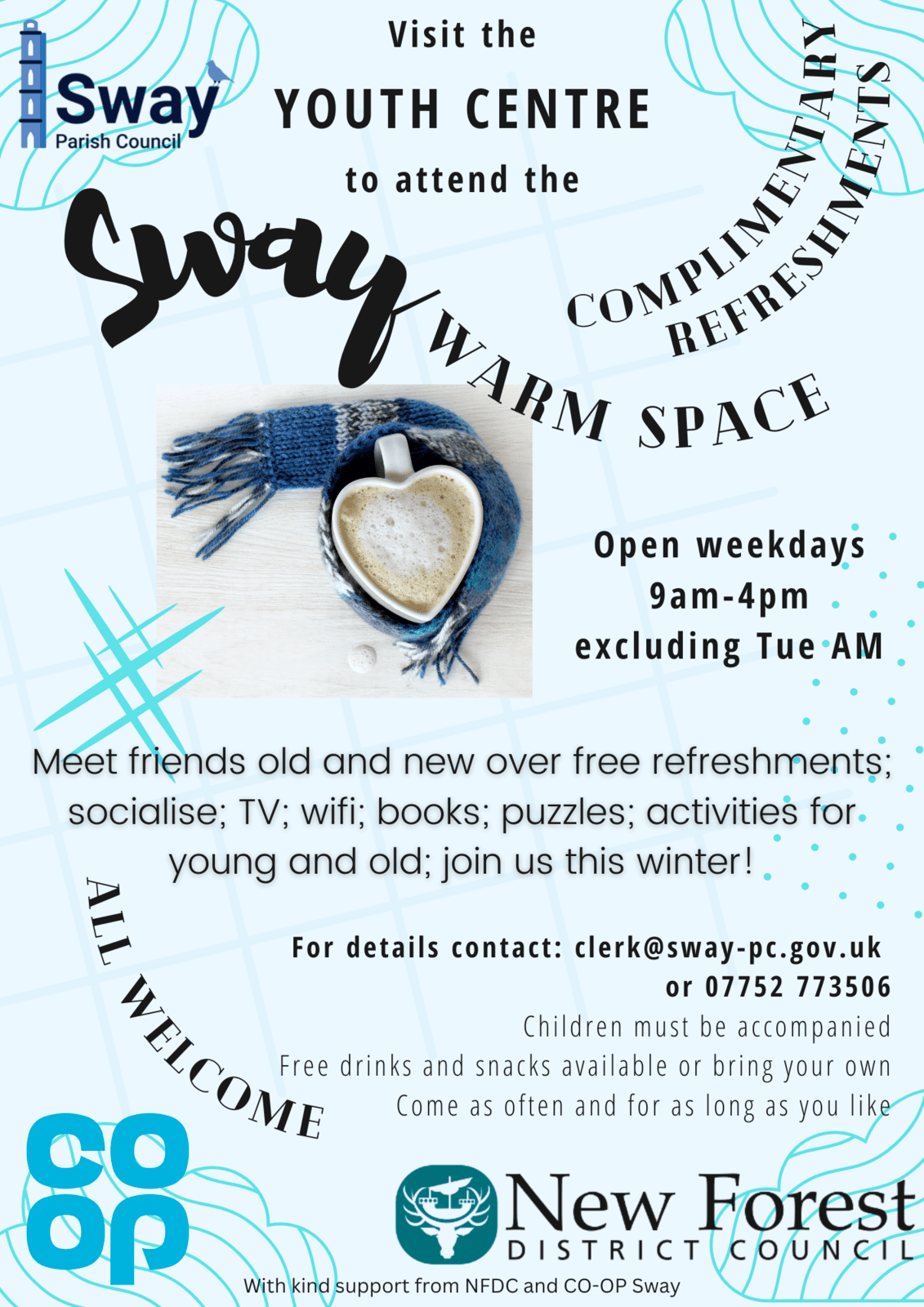 Welcome to the Sway Parish Council Website
We are proud to have signed up to
the National Civility and Respect Pledge!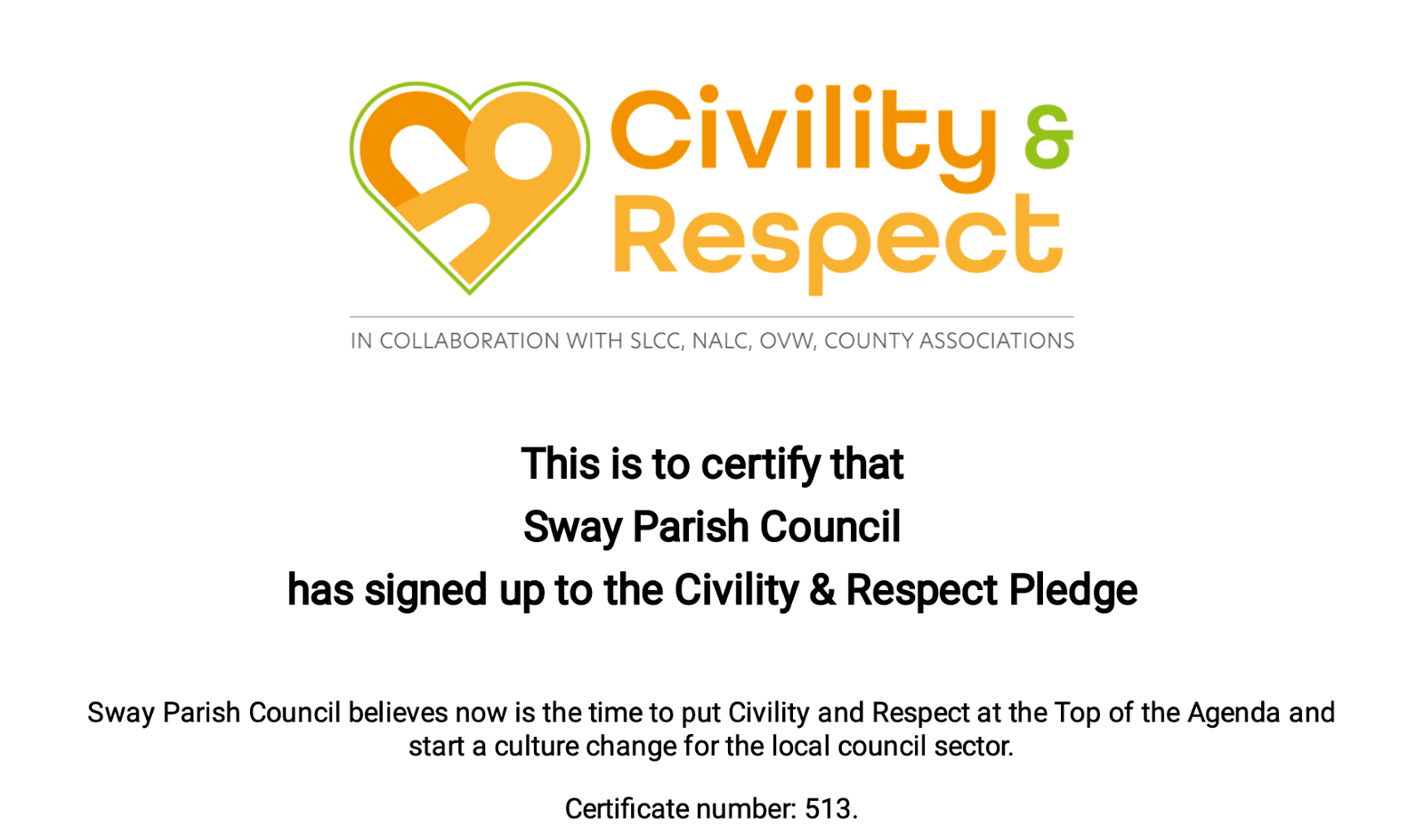 The civil parish of Sway is an area of approx 1320 hectares and 3600 residents, inside the New Forest National Park in Hampshire, UK. It comprises the village itself and a surrounding rural area.
Sway Parish Council has twelve parish councillors, who were elected as holders of public office. When there is a vacancy, or during an election, you can become a parish councillor if you are: over 18 years old, a British citizen, a registered elector living in the civil parish of Sway, and have not been declared bankrupt or criminally sentenced in the last five years.
The Parish Council is supported by a part-time Parish Clerk.

Please look around our website for lots of information on Sway and its Parish Council. Contact the Clerk if you would like information that you cannot find on our sit