The NFNPA Education and Youth Team are putting together a resource for young people to help access green opportunities across the New Forest, including clubs, volunteering, work experience, apprenticeships, etc.
It's for 11-25 year-olds to complete and will help shape what this resource might look like and how it might function.
Complete the survey here:
Youth Opportunities Survey - New Forest National Park Authority (newforestnpa.gov.uk)
.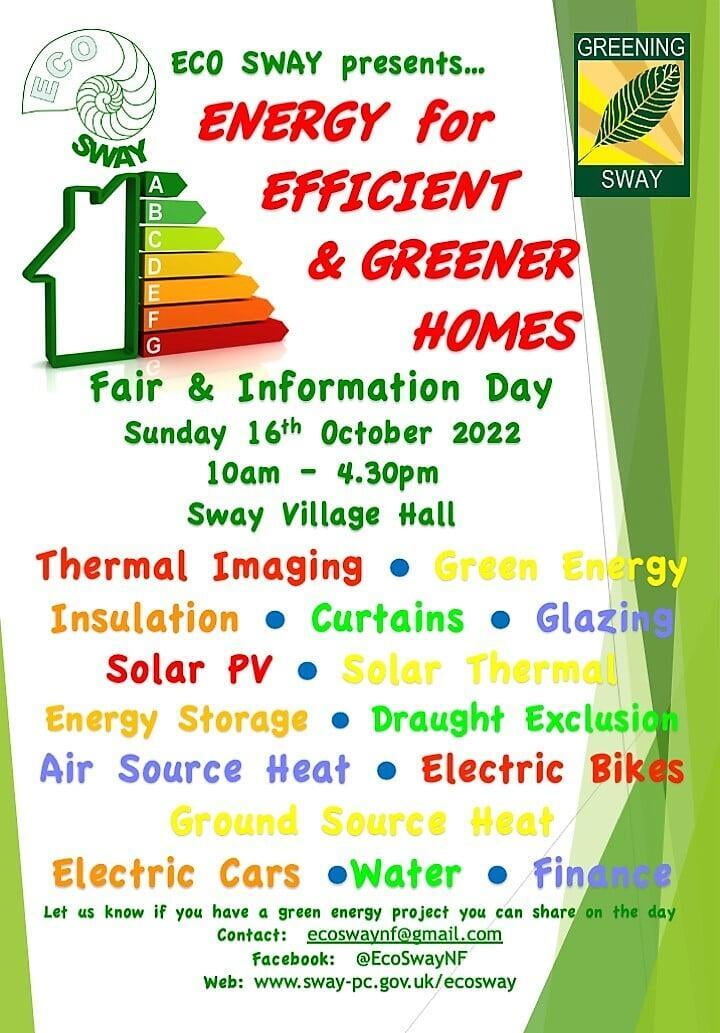 .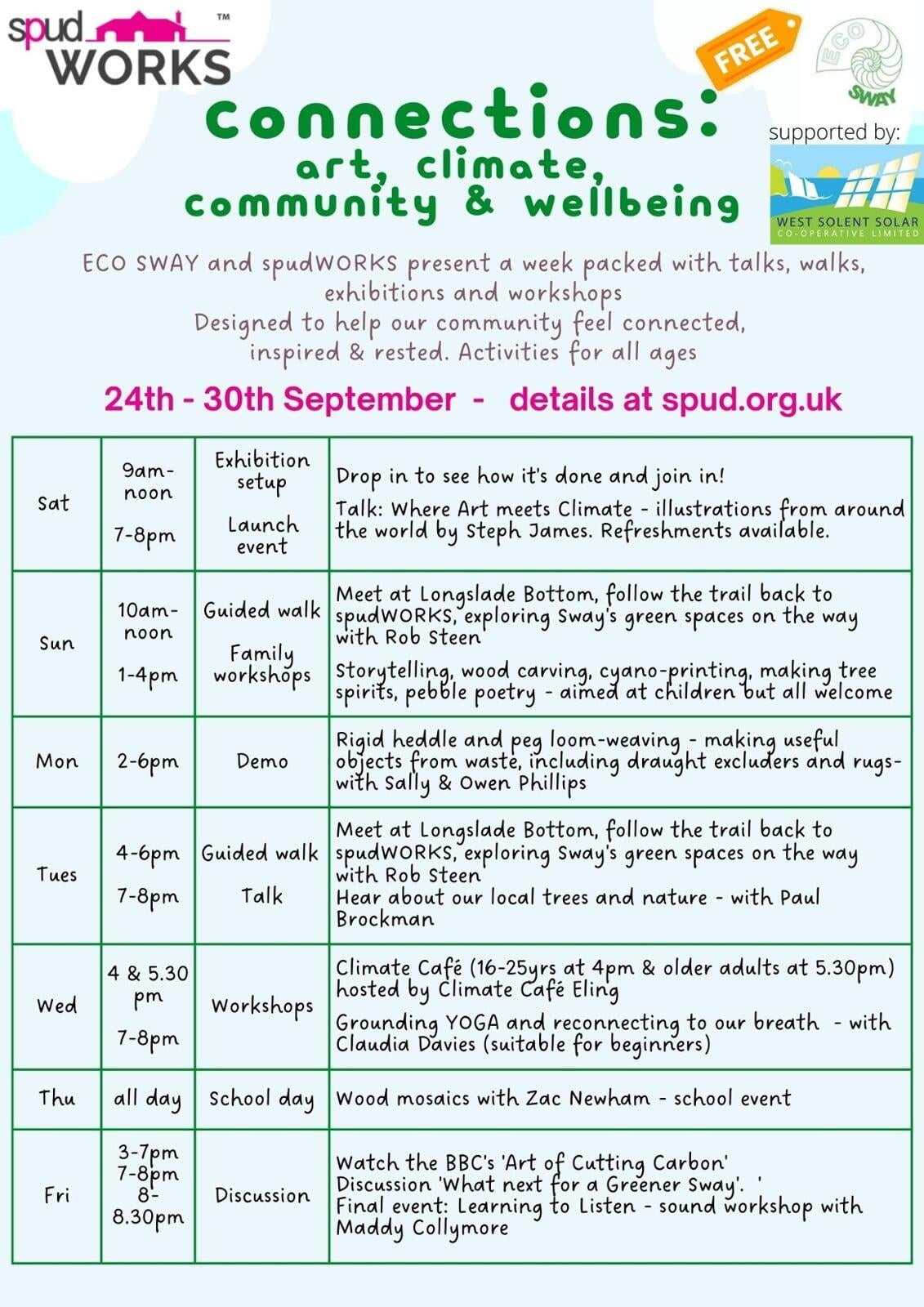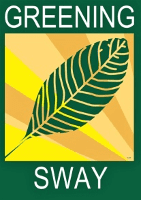 July 2022: ECO SWAY has been running for one year now and been involved in many activities in the village. We are a friendly and active group which anyone is welcome to come along and join. Please email ecoswaynf@gmail.com for more info and follow our page on facebook
Eco Sway is following the Greening Campaign which has successfully been championed across the country. We completed phase 1 which was about raising awareness and where we asked households to take challenges and display the greening card in their window. 181 homes took part in this, which was a great start for Sway and shows some real enthusiasm in the village. We are now in phase 2 and looking at the pillars of Making Space for Nature (rewilding), Greener Homes (Retrofit) and Health and Wellbeing.
Dates for your diaries
We are planning a residency at SPUDWorks from 24 to 30 September this year. Watch out for more information and how you can get involved with this. The focus of this will be about climate change, health and well-being.
On the weekend of 15/16 October we will hold an Energy for Greener Homes Day at Sway Village Hall with experts to talk and energy-related companies and organisations to show and tell around the hall, plus electric cars and bicycles outside.
In June 2022 ECO SWAY spent 5 hours with Craig Whitelock from Hampshire and Isle of Wight Wildlife Trust cycling around Sway Village. We mapped many of the green open spaces and created a report of Craig's recommendations. The next stage will involve:
speaking to champions (residents) in each of 4 or 5 of these spots to discuss how the greens can be rewilded.
a fruit-tree trail idea is emerging: fruit trees in about 12 green spots around the village, involving residents in planting and establishing this as a community food resource, with published 'Fruit Tree Trail Map'.
considering community garden options.
ECO SWAY attended the Big Jubilee Lunch, Sway Carnival fete and Sway Carnival WOW (World of Wildlife) event in June and July with its stand. On the stand we took visitors through surveys on 'Making Space for Nature' and Energy for Greener Homes'. These are two pillars of Phase 2 of Greening Sway.
ECO SWAY aims to raise awareness on environmental issues in Sway. ECO SWAY is about Going Green Together and will be following the Greening Alliance programme to promote community awareness and engagement. ECO SWAY is a volunteer group in collaboration with Sway Parish Council.